Welcome to www.TRAVELCOUPONS.com for South Carolina
(Please select the page number you wish to view.)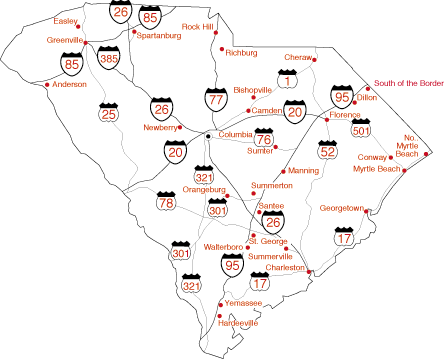 WELCOME TO SOUTH CAROLINA NOTE: These tremendous lodging discounts are based on availability and do not include applicable taxes.
Many properties allow you to phone ahead for MARKET AMERICA COUPON Reservations!
Participating motels usually accept coupons up to the # of rooms they anticipate having empty that night. The motels and hotels appreciate your patronage!
The South Carolina Travel Coupons & visitor guide is published by
Market America Publications, LLC • PO Box 7219 • Gadsden, AL 35906 • Phone: (256) 442-4321
Market America is not liable for any errors, omissions, or services represented in this publication.
No part of this publication may be reproduced or duplicated without wriiten permission of the publisher.
For advertising information contact: MARKET AMERICA • (256) 442-4321